Featured Work
This is selected work and projects in either data analysis or data journalism that showcase coding technique or analytical technique. This is a mix of exploratory work done 'for fun' and work done in a more professional setting
Sweden and COVID-19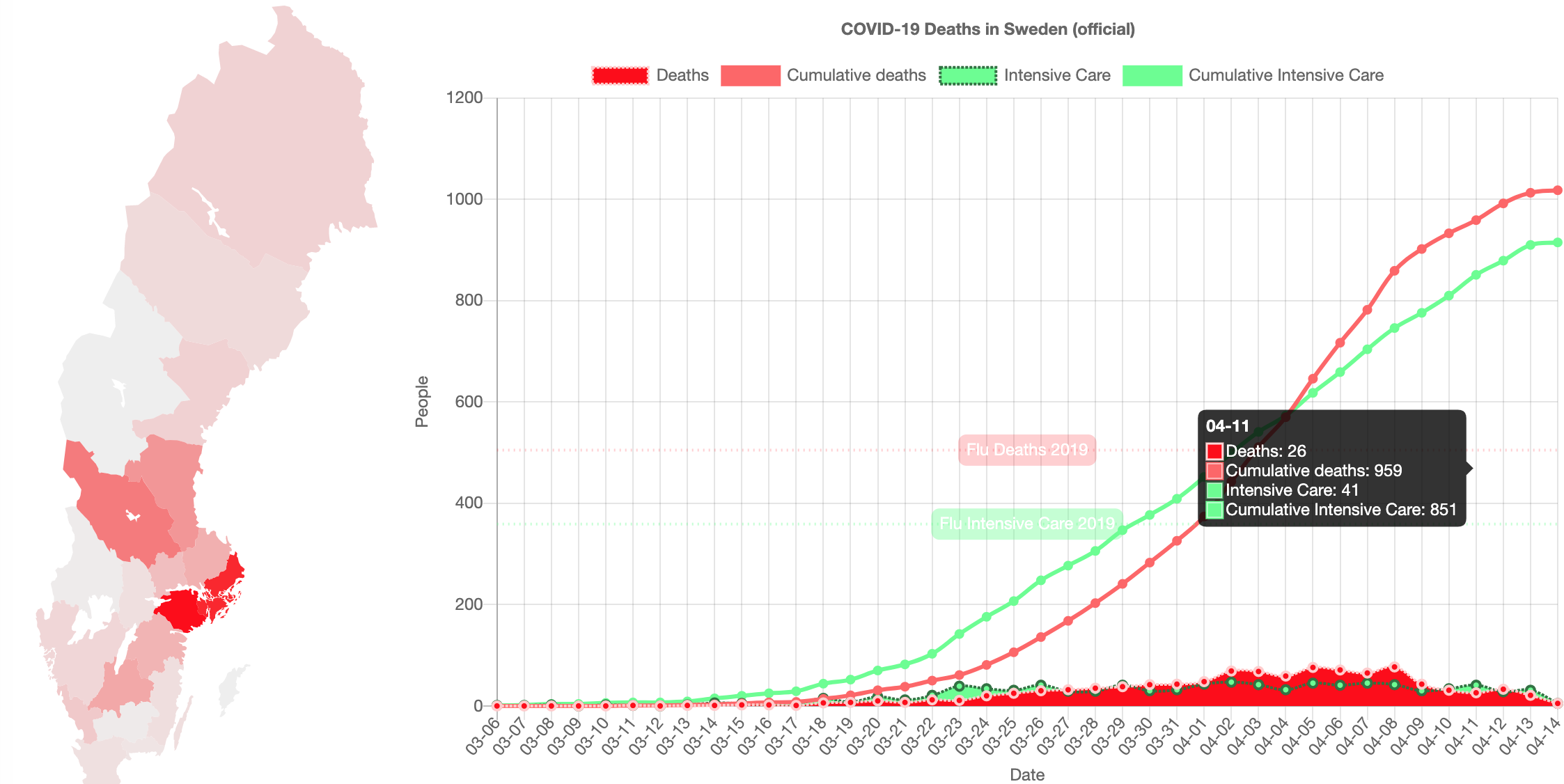 Visualization of COVID-19 data and projections gathered from various sources
Swedish neighborhood voting patterns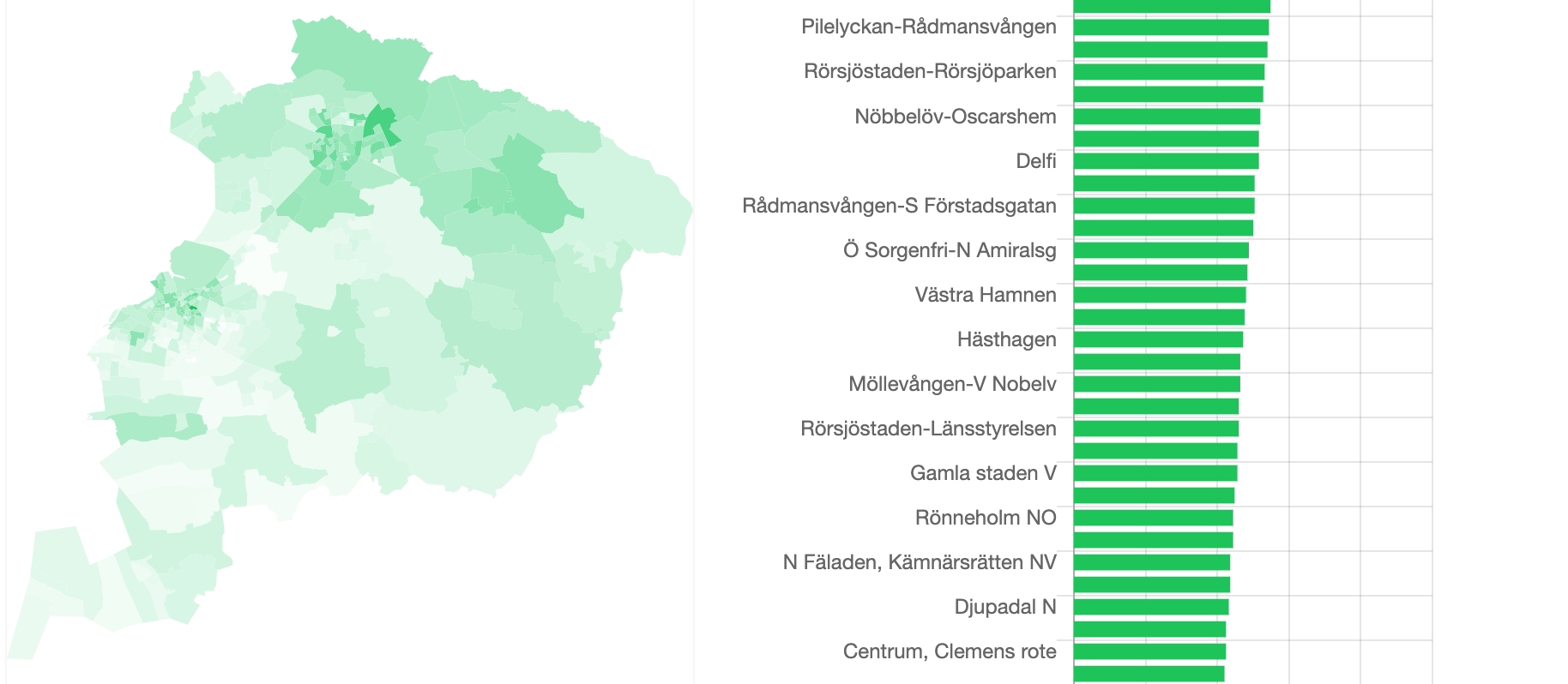 Map visualization of hyper-local Swedish voting patterns by political party
Hidden bias in Parliament Speeches (Swedish)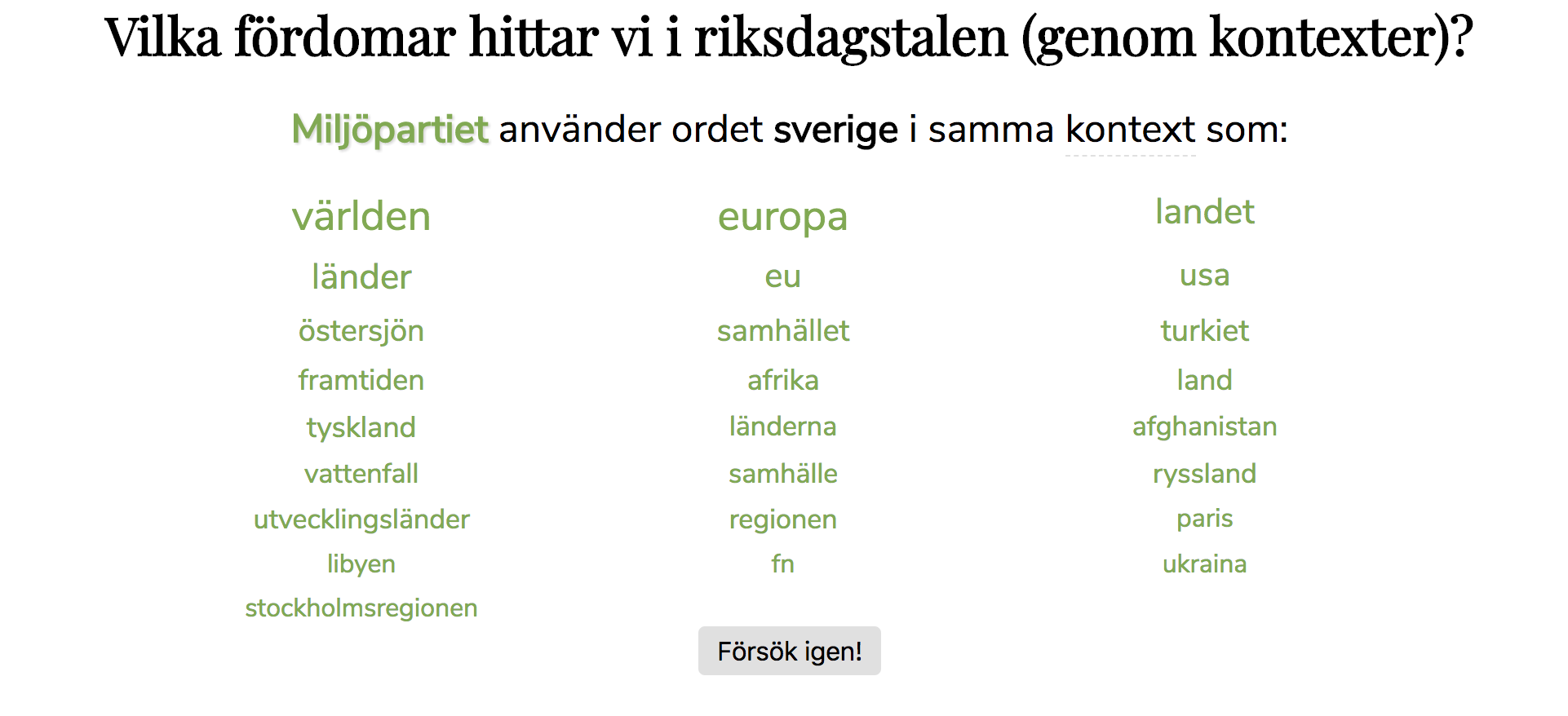 Using machine learning techniques to try and find hidden bias in Swedish parliament speeches.
Crime vs. Fear in Sweden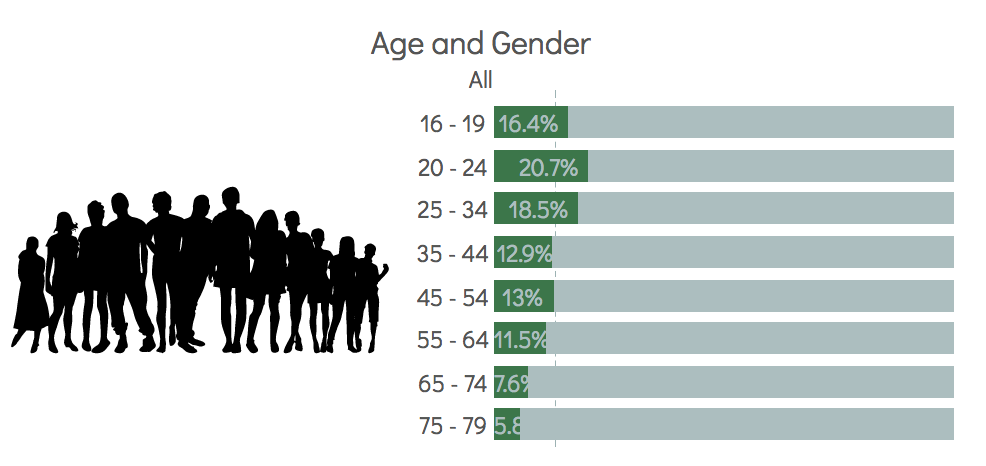 Putting Sweden crime statistics side-by-side with fear survey reports. All data from Swedish National Council for Crime Prevention.
Political Groupings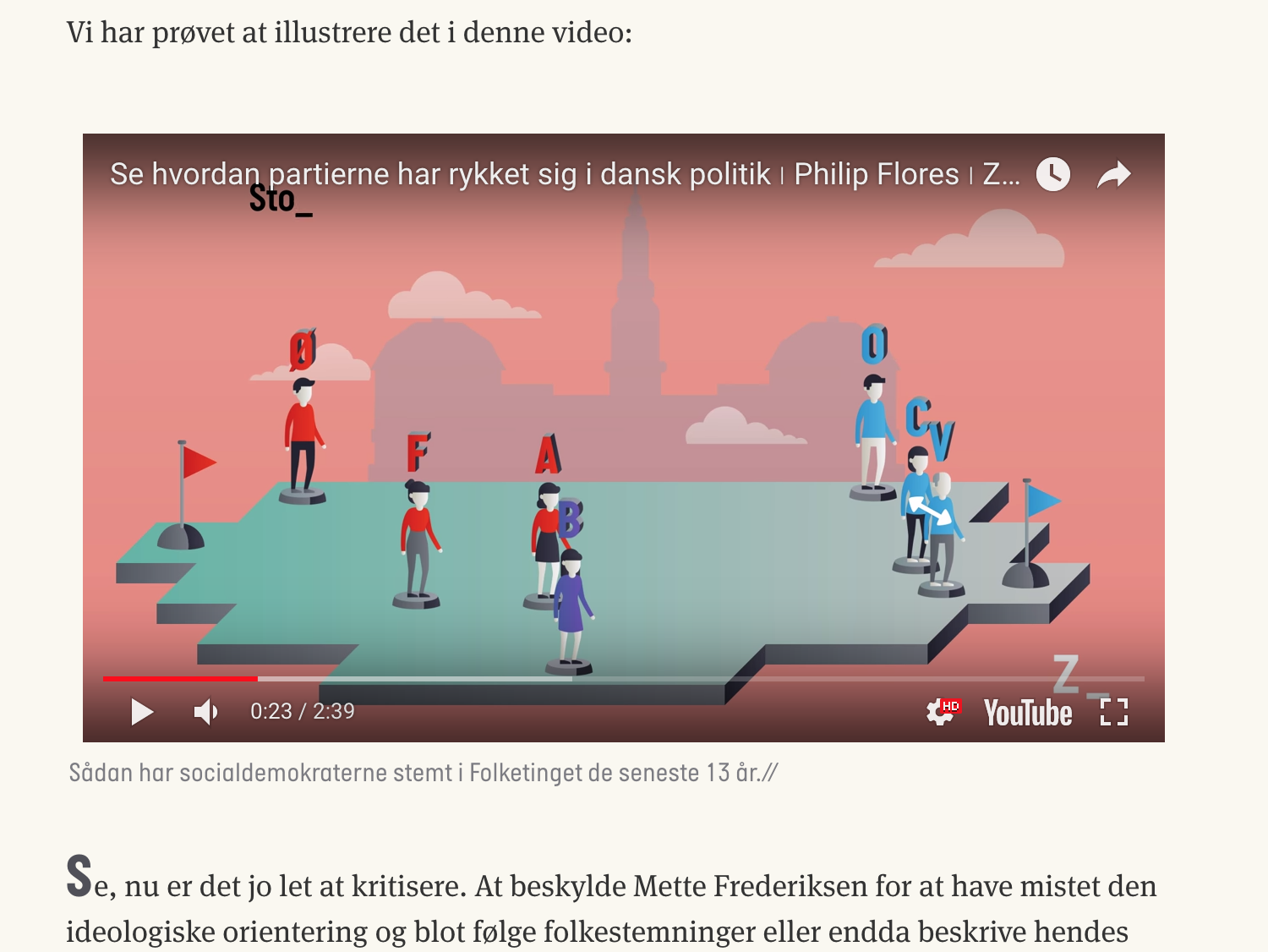 Reviewing voting area by topic over the last few election cycles, doing dimensionality reduction to find voting patterns. All research original.
Political Word Associations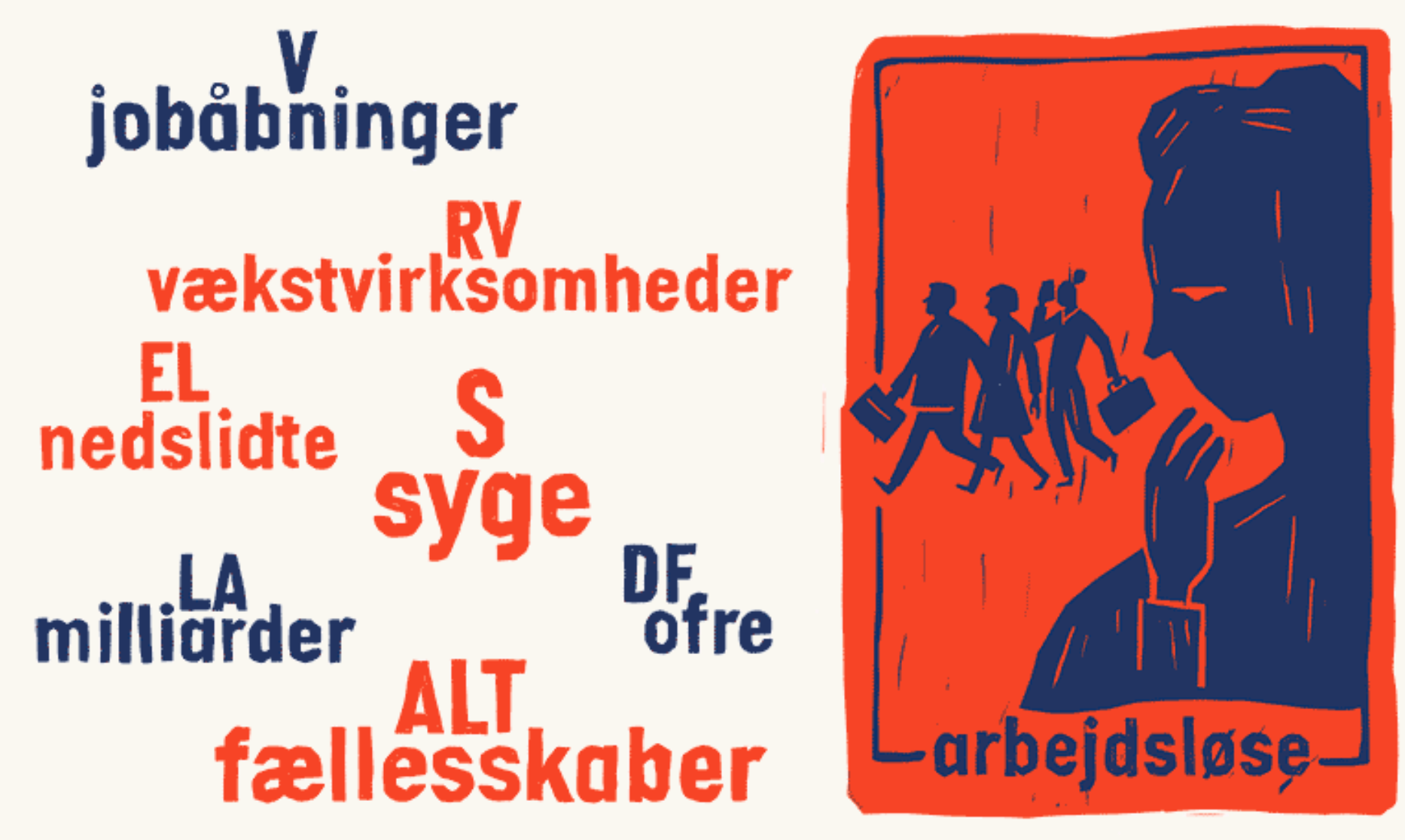 Word and topic associations on Danish Parliamentary data using word2vec modelling. All research original.
Wikipedia Clickstream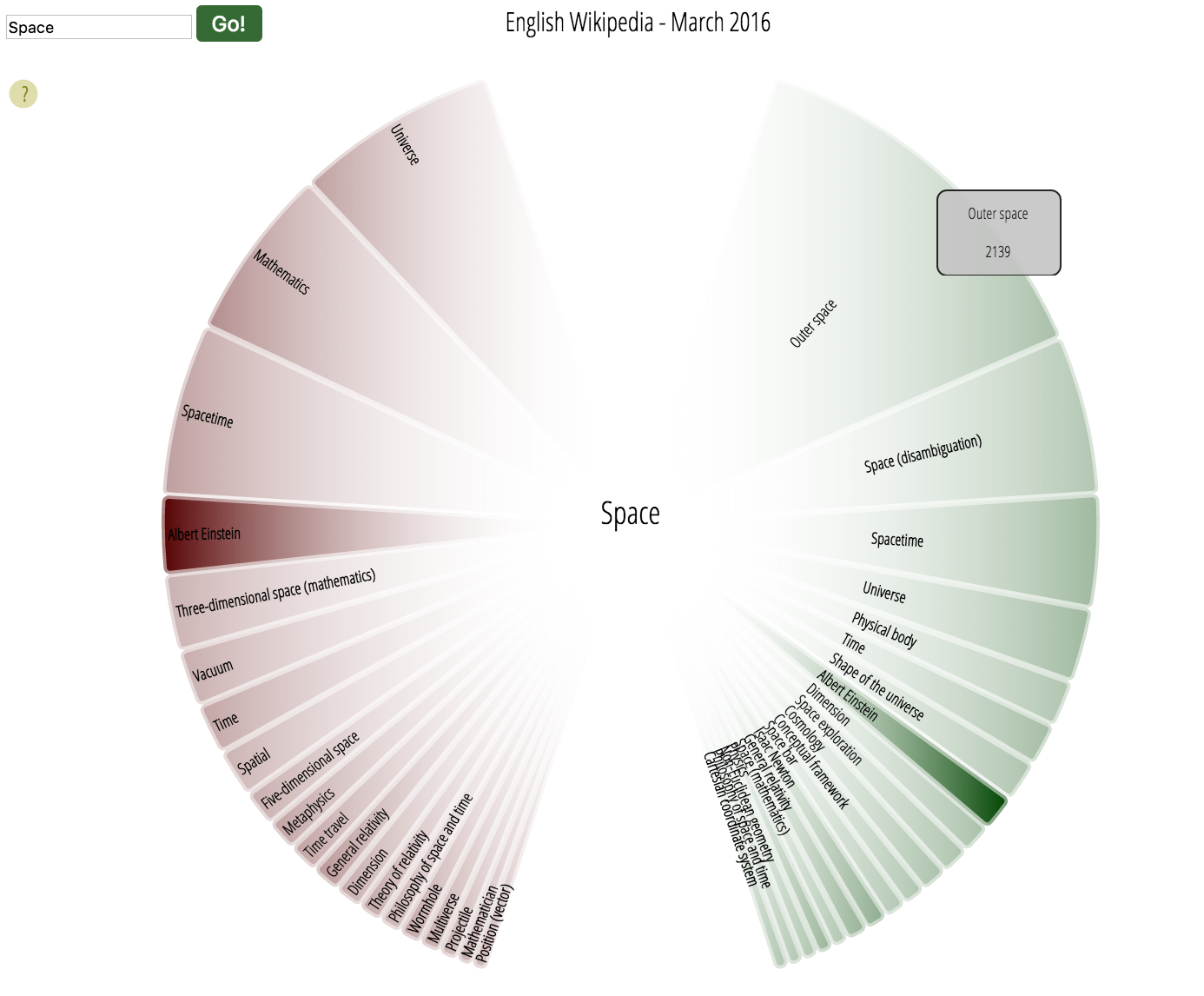 Interactive Wikipedia Clickstream visualization made in D3JS. Data from Wikimedia Foundation. Data processing and serving techniques are original work.
Danish Political Shifts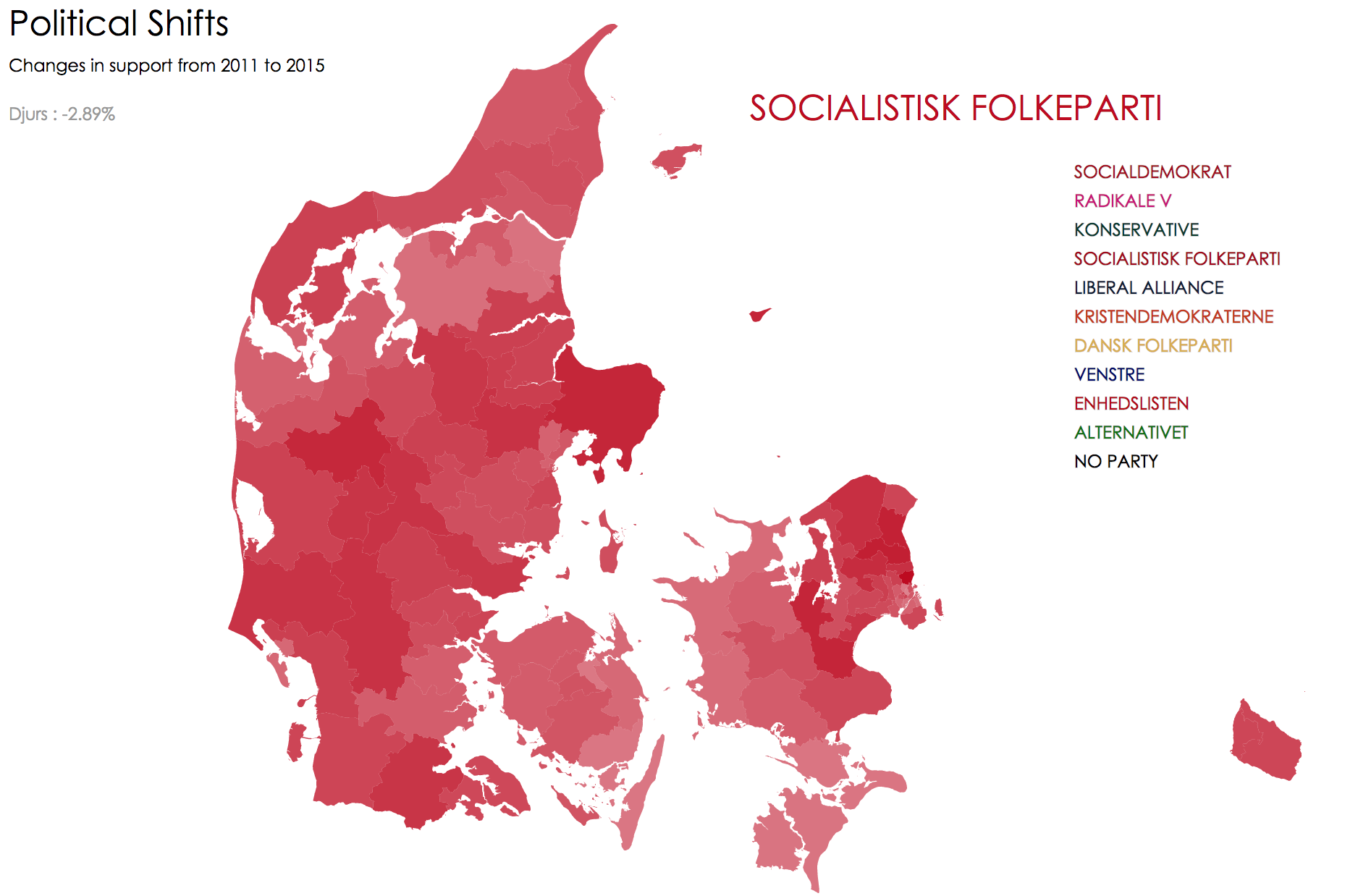 Danish political shifts from 2009 to 2011, visualized in D3JS. All research original.
Sweden Population Changes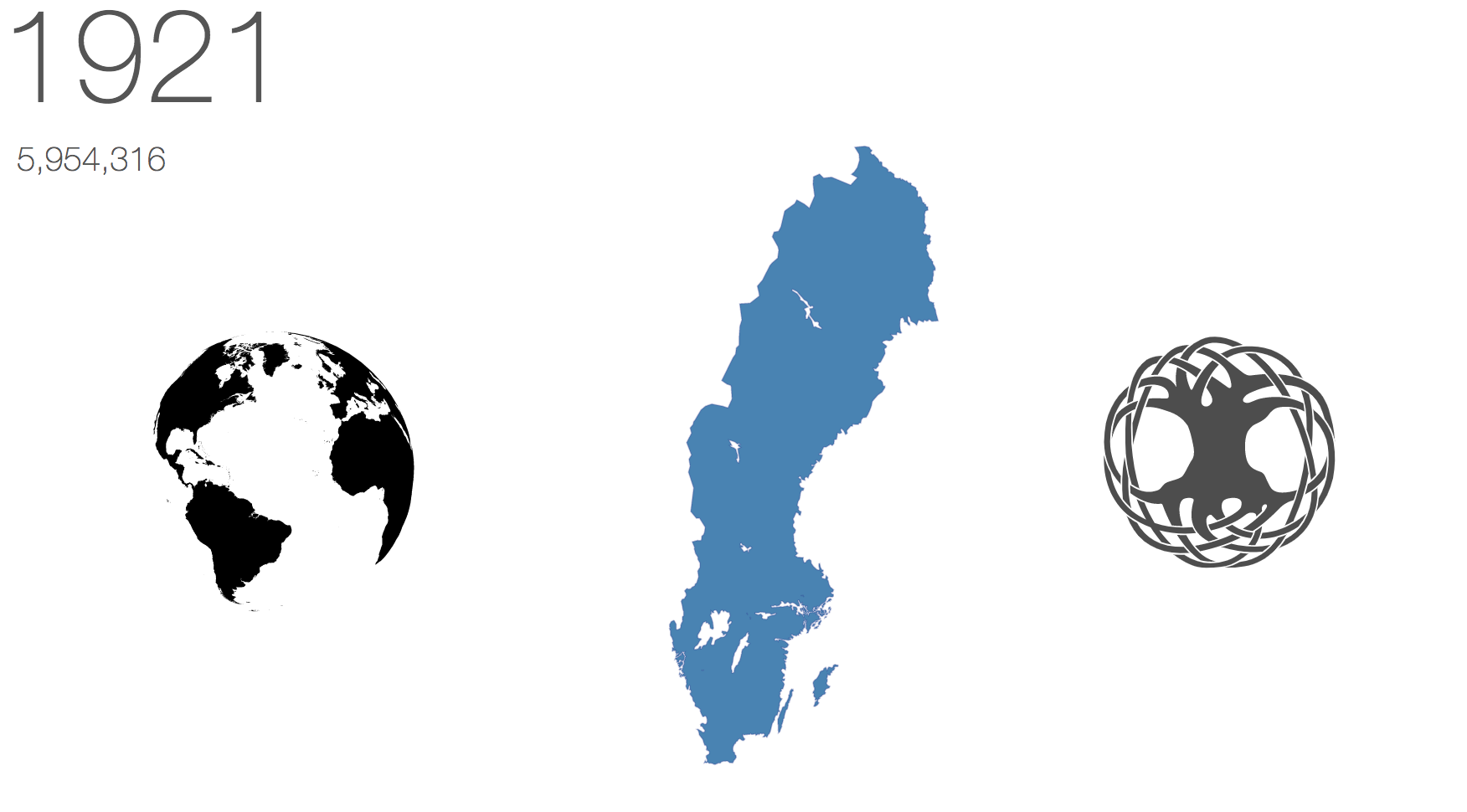 Changes in Swedish population animated in D3JS. Data from Swedish immigration service.